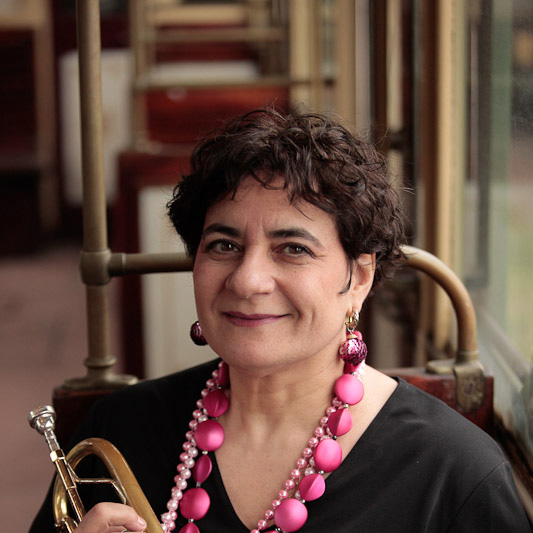 Kiki Desplat
cornettist, singer
A solid training in classical piano, then trumpet alongside architecture studies. In 1981 she took on "Old Style" Jazz as a washboardist and singer in the Cyril Jazz Band with Eric Luter, and in 1983 founded Certains L'Aiment Chaud together with Claude Jeantet. She played the cornet and sung in the Watergate Seven + One and other formations under the direction of Irakli, Philippe Baudoin, Marc Richard, Armand Gordon, and in Sweden in several orchestras with Paul Strandberg, cornettist and pluri-instrumentalist of Jazz. She composes for the theater, musical shows and educational material. She is the musical director of Certains L'Aiment Chaud and has written all arrangements since the creation of the orchestra.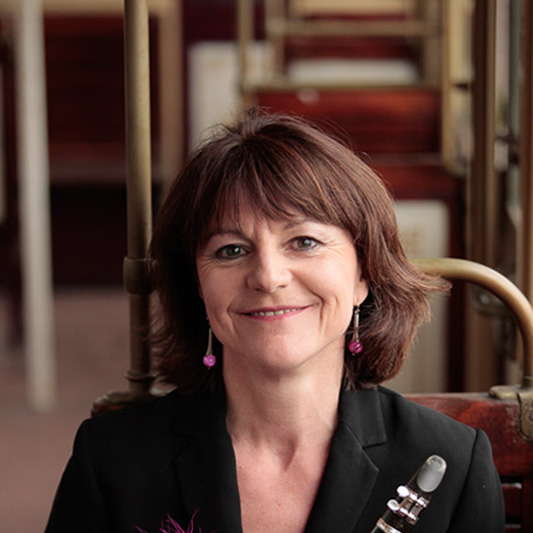 Sylvette Claudet
clarinettist (Bb clarinet and bass clarinet), singer
Studied the clarinet and classical singing at the music conservatory then the choir direction. She taught for a few years then launched into the profession. She sang in different vocal ensembles, played the clarinet and bass clarinet in various groups, theater shows, circus, contemporary dance where she likes the mixture of genres and modes of expression. She discovered the richness of "old style" Jazz with Certains L'Aiment Chaud which she joined in 1989. At the same time since 1995, she learned a new profession, that of osteopath, which she has been practicing in Paris since 2002.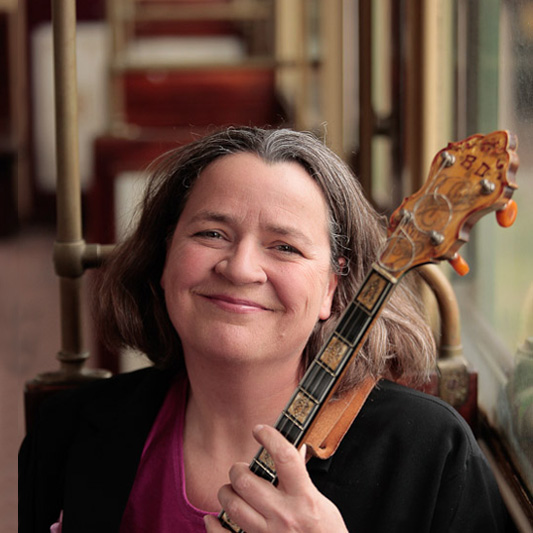 Nathalie Renault
banjo player
Bathed in Jazz New Orleans since her earliest childhood thanks to her amateur trombonist father, and after a few years of classical piano studies, Nathalie discovered the banjo and then the trumpet. She plays in various traditional Jazz groups (the "Sopranissimo" of Marc Laferrière and Daniel Huck, the Quintet of Jacky Milliet) and also in miscellaneous styles (street bands, humorous groups…). She joined the orchestra Certains L'Aiment Chaud in 1987. In addition to music, she graduated from the Beaux-Arts in Paris, and continues her work as a visual artist (exhibitions, drawing courses, etc.)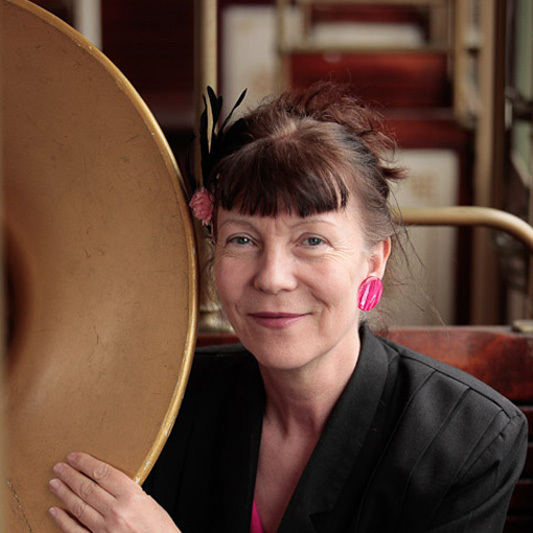 Claude Jeantet
sousaphone player
Classical piano during childhood, and architecture studies. In the tradition of a musical family culture, at the age of 17, she started a girls' brass band where she played the cornet and met Kiki. In 1983 they first set up the orchestra Certains L'Aiment Chaud as a trio. She quickly got into the sousaphone and remains until today the mainstay of the orchestra. She is also a creator of cardboard objects, which she exhibits in salons, magazines and in her boutique 1 rue du Pélican in Paris 1st district.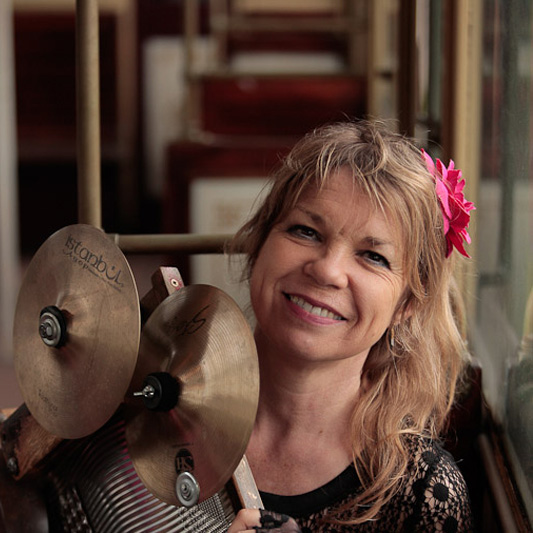 Catherine Girard
washboardist, singer
Having had the good fortune to travel to the United States from an early age, she grew up in a North American music environment. She studied English at the faculty of Poitiers; then, follower of blues, folk, jug band, swing, since 1977 she has directed her own group Sweet Mama in which she sings and performs the rhythm part on the washboard. Self-taught professional musician and singer, her legendary swing gave her the opportunity to participate in various Jazz formations (New Orleans Society, Papa Jive, Malo and Cajoune Swing Réunion, and the group of Hawaiian swing: Coco Bay). She's been part of Certains L'Aiment Chaud since 2014.