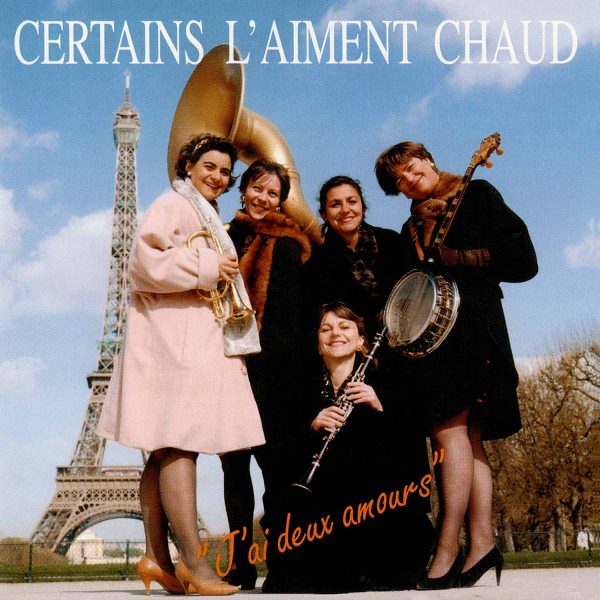 Certains L'Aiment Chaud tackles the great successes of the 1920s with magnificent audacity, including a frenzied version of Jelly Roll Morton's Milenberg Joys, J'ai Deux Amours in tribute to Josephine Baker or I Wanna Be Loved By You, a nod to the famous film from which the orchestra took its name… Close your eyes and let yourself be carried away by an eloquent flow of beautiful and good humor!
4.
J'ai deux amours (G.Koger, H.Varna, V.Scotto)
5:32
5.
Tiger Rag (Où est le loup?) (ODJB, Certains L'Aiment Chaud)
4:19
6.
Blue River (J.Meyer, A.Bryan)
5:55
7.
I Wish I Could Shimmy like My Sister Kate (A.Piron)
4:43
8.
Hop Off (T.Waller, S.Williams)
3:02
9.
I Wanna Be Loved by You (B.Kalmar, H.Ruby, H.Stothart)
3:51
10.
Royal Garden Blues (C.Williams, S.Williams)
4:03
11.
How Come You Do Me like You (G.Austin, R.Bergere)
6:14
12.
Black Bottom Stomp (F.Morton)
3:09
total duration:
51:30